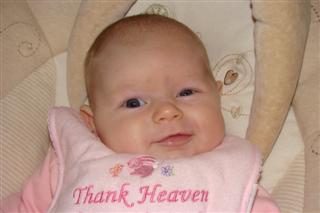 Katelyn's Grammy, my mom, came and stayed with us for a couple days. She kept Katelyn in her room so we could get some much needed sleep. It was so nice.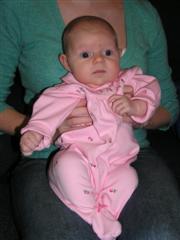 Pretty in pink.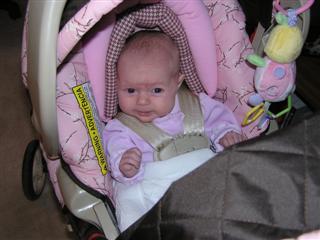 It was such a beautiful day on Thursday that we just had to get out for a walk. I told Katelyn all about the birds I heard and the things I saw, even though she was sound asleep.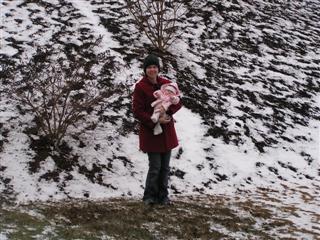 Katelyn enjoyed her second round of snow. Hard to believe we had snow twice in one year.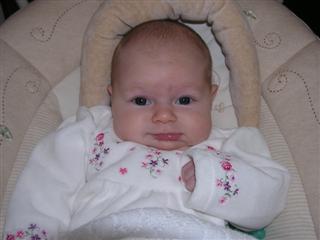 Katelyn's newest nickname is Drooly.