Not only did Katelyn start rice cereal this week, but she also rode in the stroller big girl style and is sitting up well in her bumbo seat and propped against the couch. She has dropped her nighttime bottle so we do not wake her up anymore once she goes to bed and she is sleeping without being swaddled. She has accomplished so much in the last couple of weeks. It is amazing!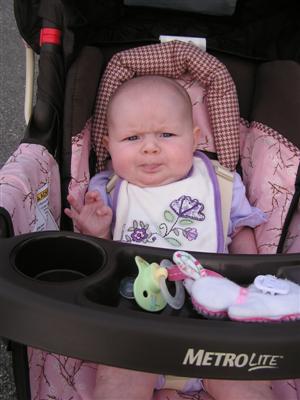 Blowing bubbles while riding in the stroller. Making razzing sounds with her mouth and blowing bubbles are her new favorite things to do. She does it all the time.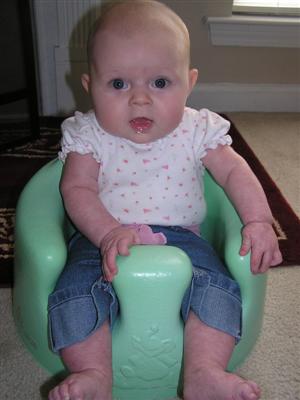 Sitting in the bumbo seat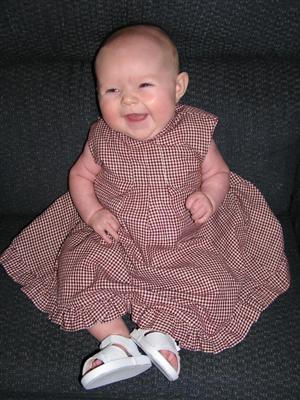 Sweet dress that Katelyn's Aunt Laura made for her. So adorable.
Katelyn and her Daddy went on a little excursion so that Mommy could have a little "me" time. I watched a movie and relaxed while they went strolling around Lowe's and the grocery store. Apparently Katelyn really liked the frozen food sign at the grocery store. She smiled and flirted with it just like she does with the ceiling fan. She giggled and cooed and told me all about their adventure when she got home. She had a great time!