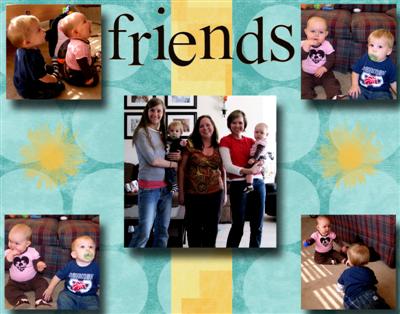 Here is it is, my first digital scrapbook page! It was really pretty easy and fun to put together. I have Jenny to thank for getting me up and running. Thanks Jenny! I will still post individual pictures of Katelyn, but this is a creative and fun way to put together a collection of pictures.
On this trip to Huntsville we met up with Jenny and her son, Hatcher, and Amanda. This is the first time that Katelyn and Hatcher have been together that they actually acknowledged each other. So fun to watch!
It was the Three Musketeers together again!