Christmas was extra special this year. It was Katelyn's very first Christmas and we enjoyed watching her experience this wonderful day. She seemed to like her gifts, but really enjoyed playing with the boxes and wrapping paper. I am sure it was all a bit overwhelming to her. She even decided to pull up for the first time on Christmas day and she pulled up on her Mommy. It was so exciting! Although she was sick with a nasty cold she still smiled and smiled. She is such a good baby and rarely lets things get her down. We were amazed at what a trooper she was. She had to feel bad with such a runny nose and cough. I received a DSLR camera for Christmas and had a blast taking pictures of the entire day. I no longer have lens envy : )There are more pictures to come! We had a wonderful day celebrating Jesus' birth and it was very special to share it with our precious little girl. What a blessed Christmas!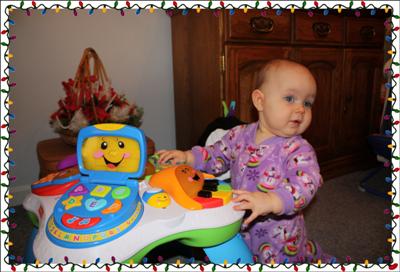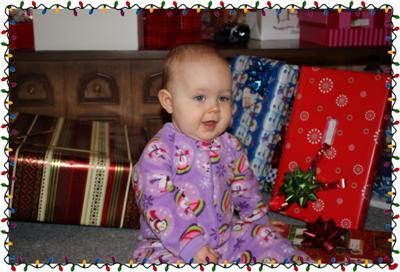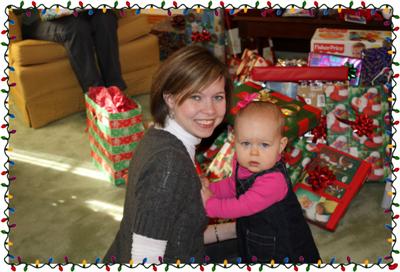 Pulling up on Mommy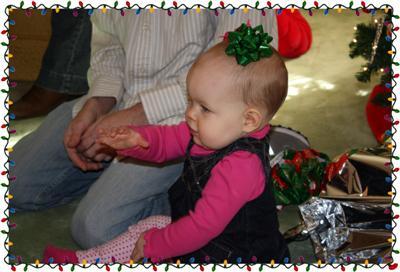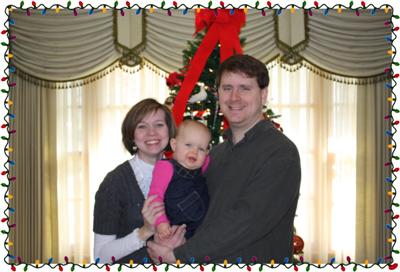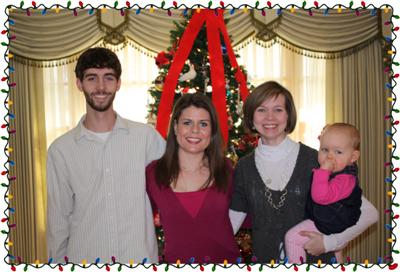 My brother, Ryan, and my cousin, Shanna, and I have taken a picture together for the last several years. This year the picture included the grandchildren and the great-grandchild.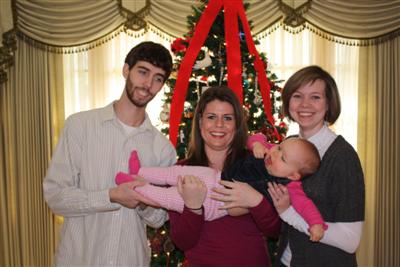 I am sure Katelyn is thinking "What are you crazy people trying to do to me?"