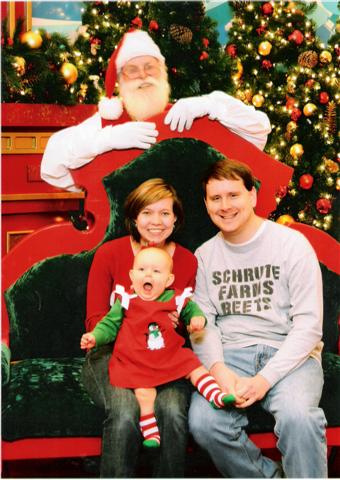 Two things you should know about this picture:
1. Katelyn did the whole crying-so-hard-she-forgot-to-breathe thing as soon as we put her in Santa's lap. Once we realized it wasn't going to happen, they suggested doing it this way. Her mouth-open-smile is due to a light-up spinning toy they had.
2. I had no intention of being in a picture when we left the house to to go the mall.