We started Saturday morning off early with Breakfast with the Birds and a birdwalk at the zoo. Katelyn had fun strolling around and talking to everyone. She was not very interested in the birds, but then neither was her Daddy : ) We also went to the Dawson Easter Egg hunt. Katelyn is not quite ready to hunt eggs, but we got some cute pictures of her with her two eggs. She would not crawl on the grass at all. Not a big fan. I think next year she will have a lot of fun. It was a great Saturday!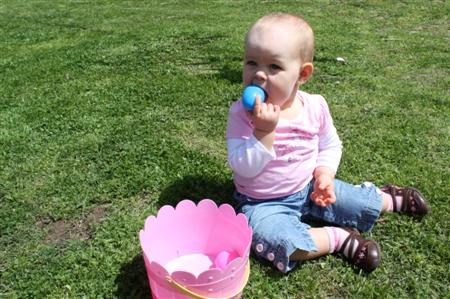 This egg tastes like plastic.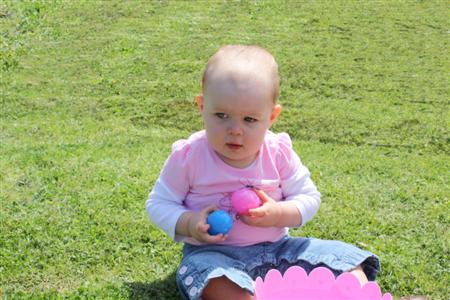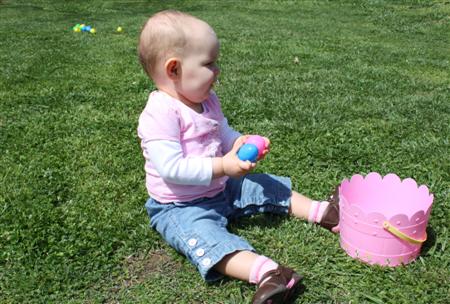 Clap, Clap, Clap your eggs....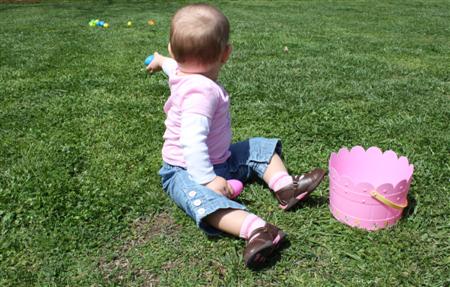 This egg needs to go with all of those over there, but I am prissy and I am not crawling on this grass so I will just point.